I made this for Christmas for my dear friend Vicki. She fell in love with a piece I did for Courtney for her birthday and asked for a softer, more summery version.
I tea dyed the lace, then used a pink cameo, gold chain, and some two-tone Czech glass beads in rose / green.
A close up of the detail.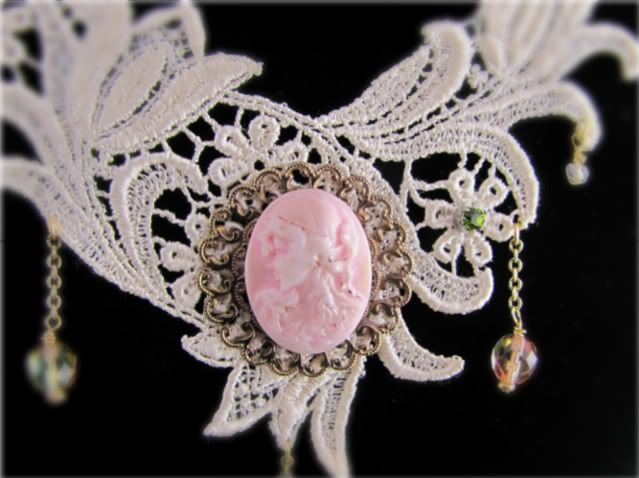 The set include matching earrings and a bracelet.