I made this piece for beading forum's YOJ theme "Tick Tock".
It is a brooch made up of watch parts set in a heart shaped bezel, and featuring gemstone dangles - a pearl for wisdom, rose quartz for gentleness and love, and a tourmaline to protect against negativity.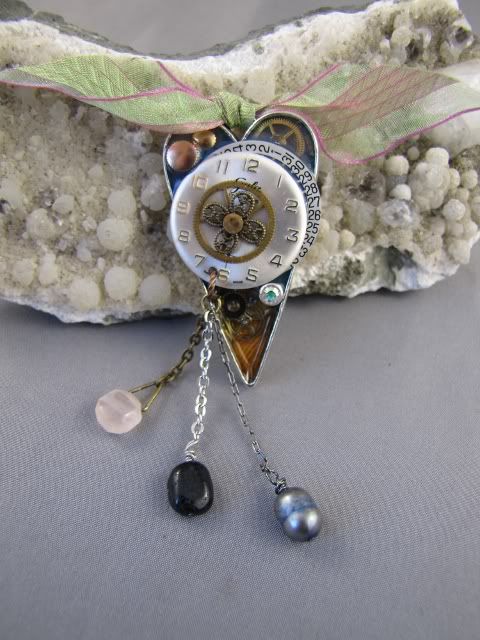 I shall wear it to remind me it is OK to let go of things that no longer serve.