This weeks YOJ theme at BeadingForum.com was victory.

For me, thinking of victory led to thoughts of war. I was hunting in my stash for inspiring images, and found a reproduction of the front page of the New York Times on VJ day - the day the Japanese and Americans signed a treaty to end hostilities. I used segments of the headlines to make little charms. I elected to go with a more sombre, respectful colour scheme, as a reminder that in order to achieve a victory there is often great loss. I guess my piece is more of a memorial than a celebration.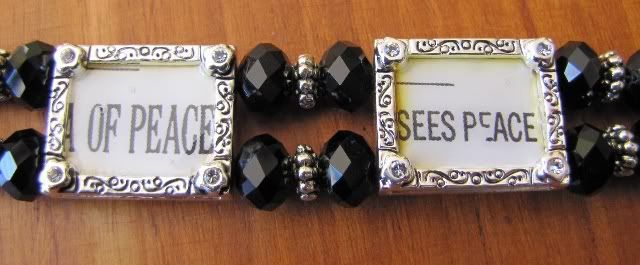 The individual charms are made in little "picture frames", and I have a few more of these, so I am thinking of making a few more pieces in this design, but with a variety of images in the frames.